Bringing The Help You Need to You Through Virtual Family Therapy
Every family is its own miniature culture. Families have their own ways, practices, methods of communication, and—of course—issues. Unlike uncomfortable situations in the workplace or between friends, families are united by a prevailing bond, meaning that any family discord feels, in essence, inescapable.
Even so, strife among family members is not insurmountable. Virtual family counseling from Finding Clarity can give a name and identity to a range of issues while also offering a path forward.
Our treatment specializations include:
Family and Marital Conflicts
Separation and Divorce
Adoption
Child/Adolescent Behavioral Problems
Communication
Family & Marital Conflicts
Conflicts between family members are, of course, deeply personal. Given the nature of the relationship, these conflicts can endure for years or even lifetimes. Rifts between parents often open wide enough to include children, making a swift resolution crucial.
---
Separation & Divorce
As the family dynamic changes, our emotions—especially in children—come untethered. While searching for reasoning and understanding, we're also busy building a new life and grappling with grief. Mental health is absolutely necessary during this difficult time.
---
Adoption
Though undertaken through an act of joy, adoptions can be turbulent for both parents and child. As everyone adjusts to the new normal, resentments, fears, doubts, and conflicts arise. To get your new family off on the right foot, consider family counseling.
---
Child/Adolescent Behavioral Problems
Linking thoughts and emotions to behavior can be a difficult task at best. Sometimes, we need an outside perspective to identify the unmet needs of our children. Guess work and intense discipline may seem like noble ideas, but they could lead to more harm than good.
---
Communication
Over the years, families tacitly agree to both minimum and maximum forms of expression. At worst we say nothing or engage in regular, painful outbursts. When we fail to communicate in a respectful way, we contribute to a quotient of resentment, hostility, and hardship.
---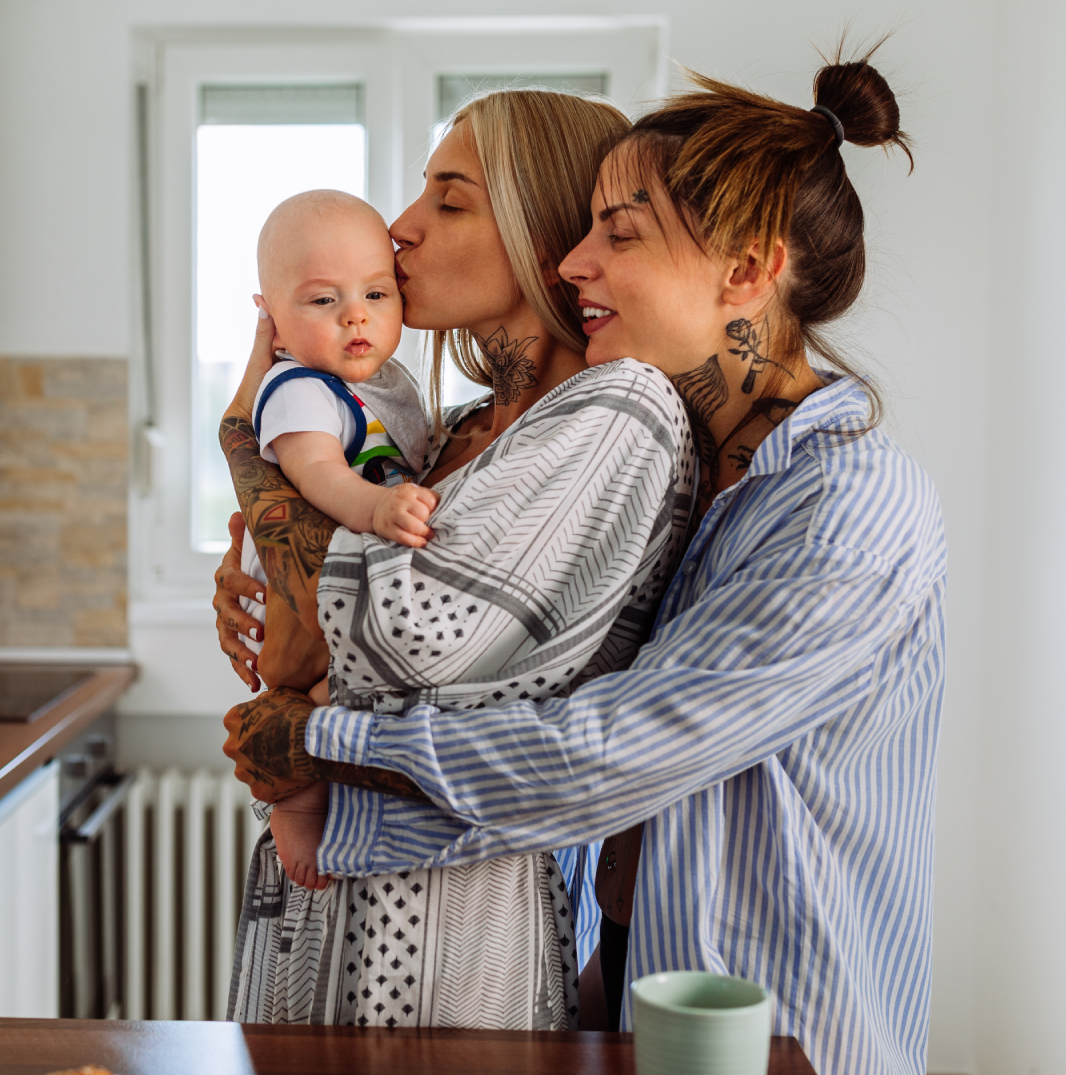 What To Expect From Family Counseling
At Finding Clarity, we'll meet your family where you are—both in the virtual and emotional sense. There are no one-size-fits-all goals at the outset. Instead, our family therapist will start by familiarizing themself with your unique family and its equally unique challenges.
After a few initial meetings, your Finding Clarity counselor will devise a strategy for treatment. This treatment plan includes regular sessions for discussion, in-session techniques designed for clearer communication, and other stress and anger management skills, such as breathing exercises, mindfulness practices, and more.
Once the temperature has been turned down on the conflict itself through ample communication and sharing, your family therapist will use the therapeutic relationship they've established to guide your family toward a clearer, collective understanding.